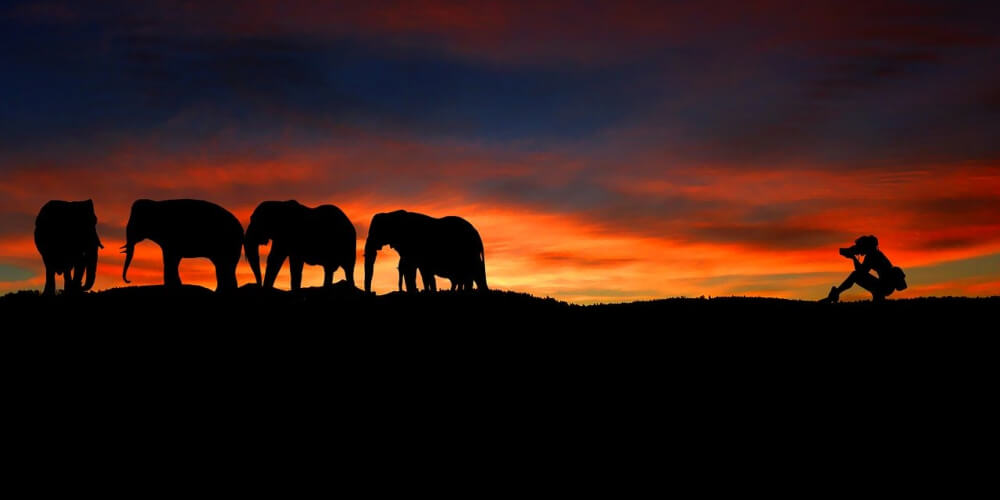 Over two million photographers presented their works to be reviewed and evaluated. Let's take a look at some of the best pictures curated by National Geographic.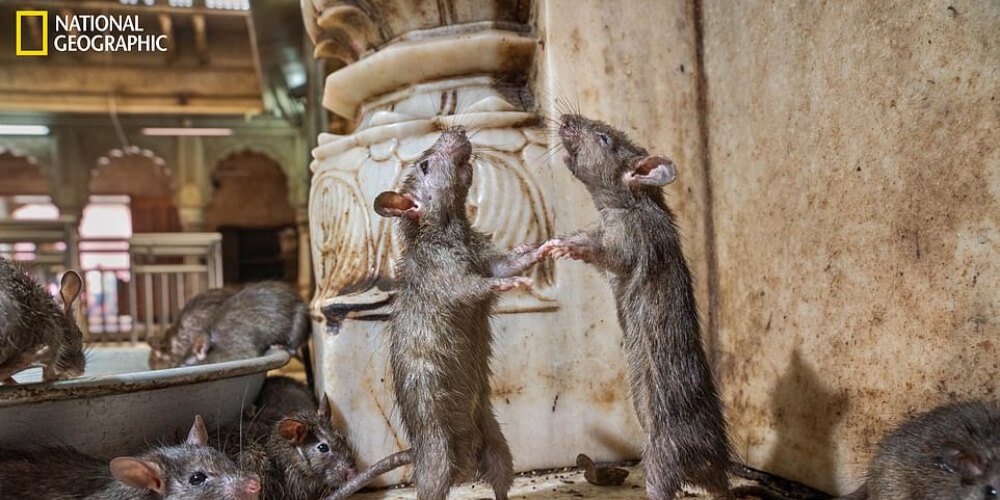 Photograph by Charlie Hamilton James / National Geographic
Two rats seem to be dancing in India's Karni Mata Temple, the home for thousands of rats. The seeming dance is actually a competition over dominance. These social animals show a high level of empathy. They take good care of their little ones and can even give up a treat to save another rat.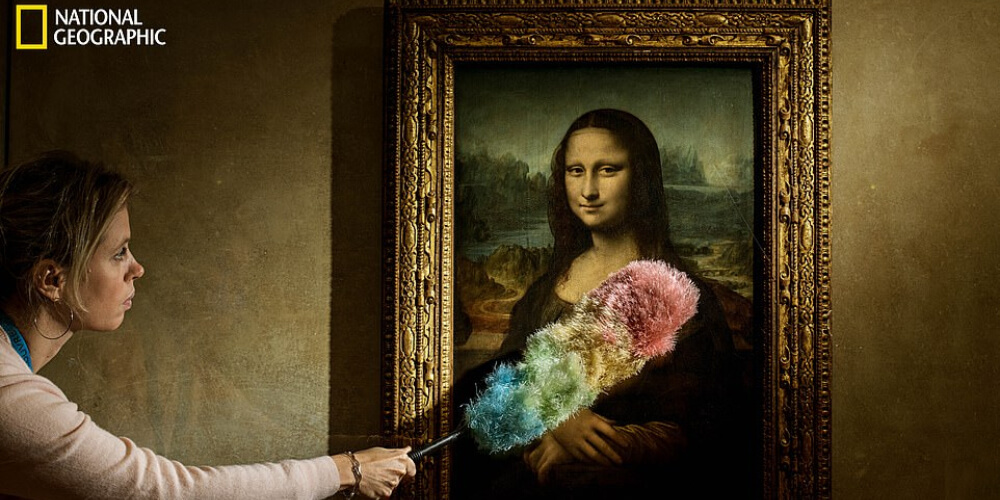 Photograph by Paolo Woods and Gabriele Galimberti / National Geographic
Millions of tourists crowd in the Louvre to have a look at Leonardo's masterpiece. Here, the famous Mona Lisa is revealed in a new light. The magic of the photo is in its intimacy, giving us a behind-the-scenes view. A museum worker is dusting the thick glass, protecting the painting, preparing it for the visitors.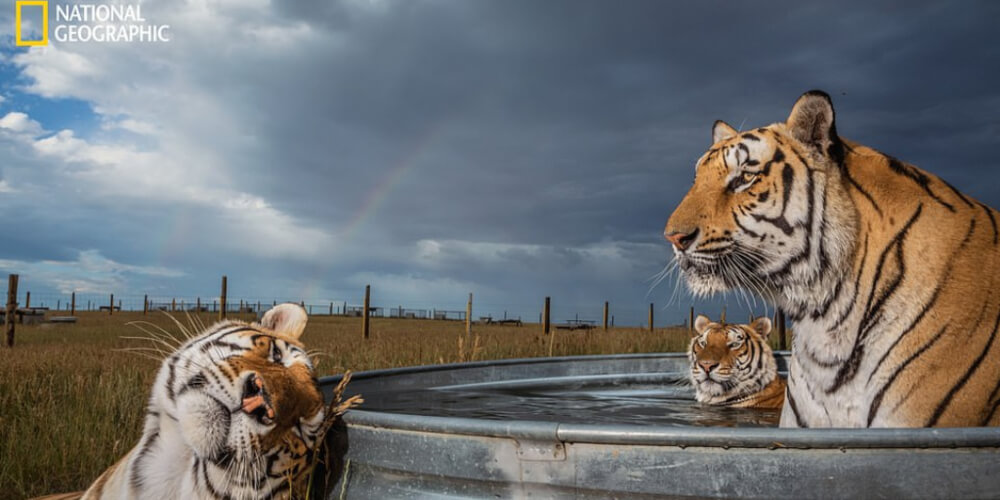 Photograph by Steve Winter / National Geographic
Rescued tigers are resting in a pool at the Wild Animal Sanctuary in Keenesburg, Colorado. Provided with food and veterinary care, Clay, Daniel, and Enzo will spend the rest of their lives here.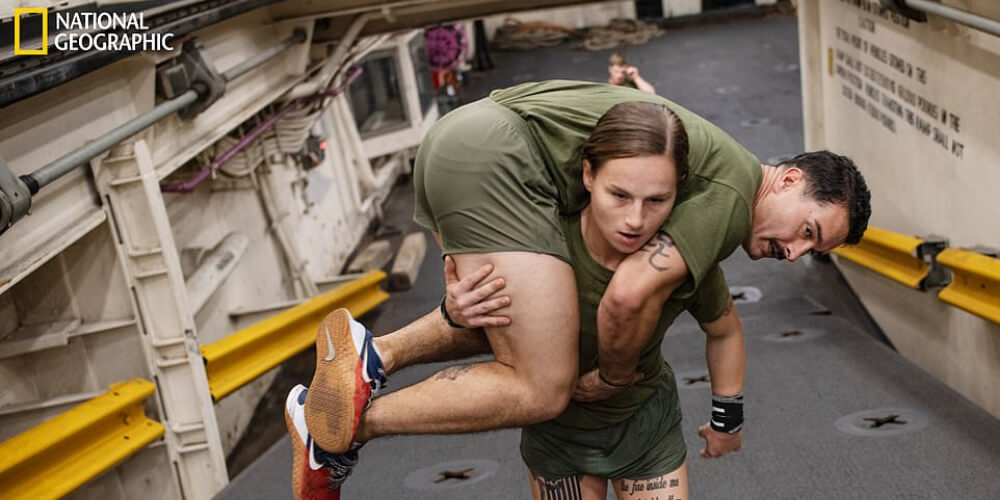 Photograph by Lynsey Addario / National Geographic
Marines must be able to carry one another is there's a necessity. USMC Cpl. Gabrielle Green is walking aboard the ship with a fellow soldier on her shoulders at Camp Lejeune, North Carolina. Every year the Marine Corps enlists 38 000 recruits, about 3500 of which are women.
Photograph by Brent Stirton / National Geographic
Tamuda, a ground pangolin, is looking for food at a rehabilitation center in Zimbabwe. He's safe from illegal wildlife traders now. Pangolin scales are used to prepare remedies in Asian traditional medicine.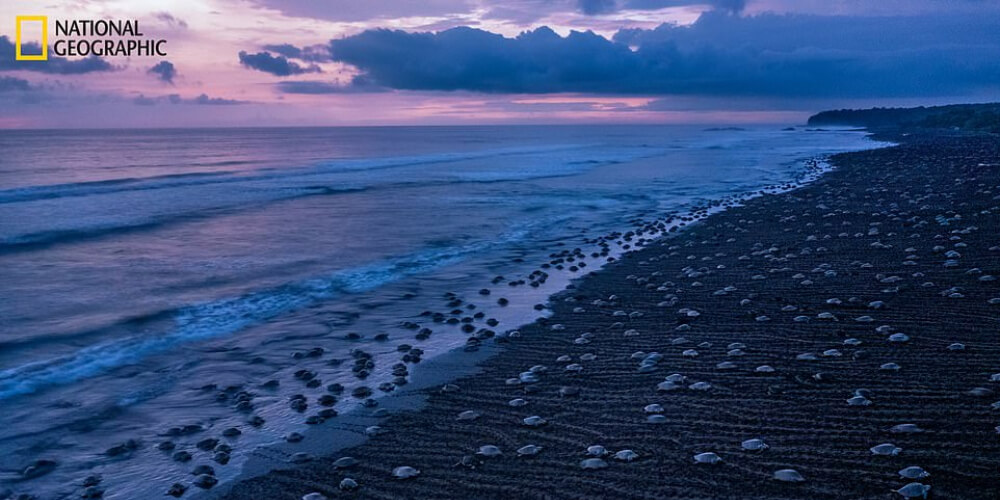 Photograph by Thomas P. Peschak / National Geographic
Thousands of olive ridley sea turtles come to Costa Rica's shore to lay eggs during the rainy season. This large-scale nesting is known as an arribada. The turtles come once or twice a month, and baby turtles begin to hatch 45 days later.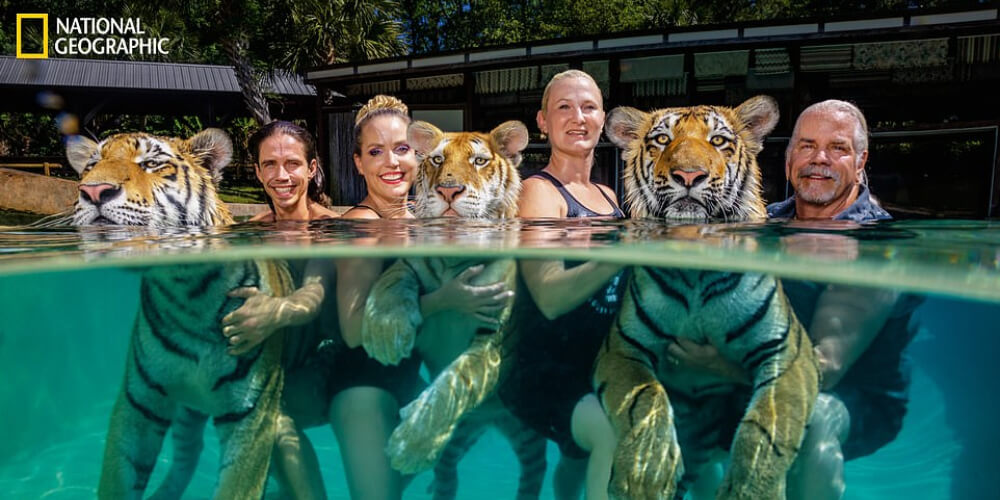 Photograph by Steve Winter / National Geographic
Myrtle Beach Safari workers are posing in a pool with their tigers. Young tigers play a big role in the business. Here visitors can play with cubs and have their photos taken from $339 to $689 per person. Tourists can pet only young cubs, no older than 12 weeks old. It is too dangerous for tourists to play with older tigers.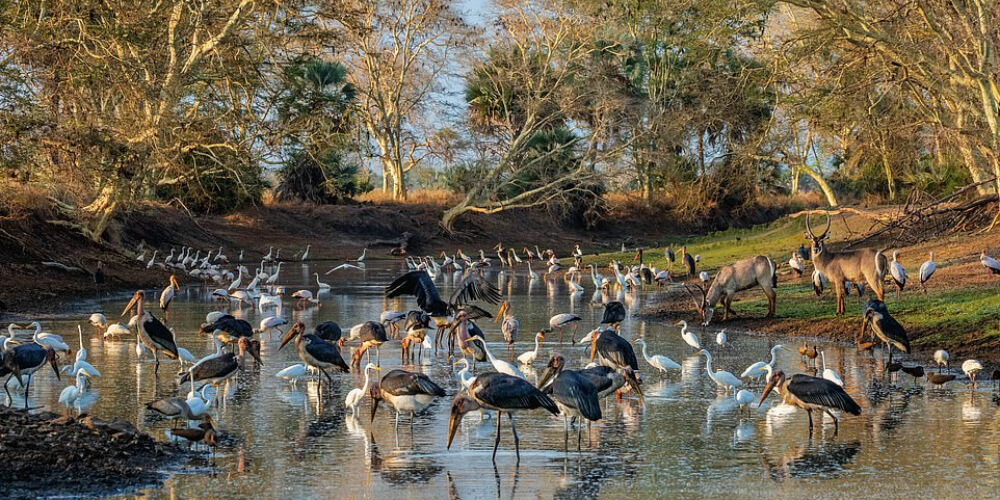 Photograph by Charlie Hamilton James / National Geographic
Hungry birds are looking for food in the Mussicadzi River channel during the dry season. Mozambique's Gorongosa National Park is home to over 500 bird species.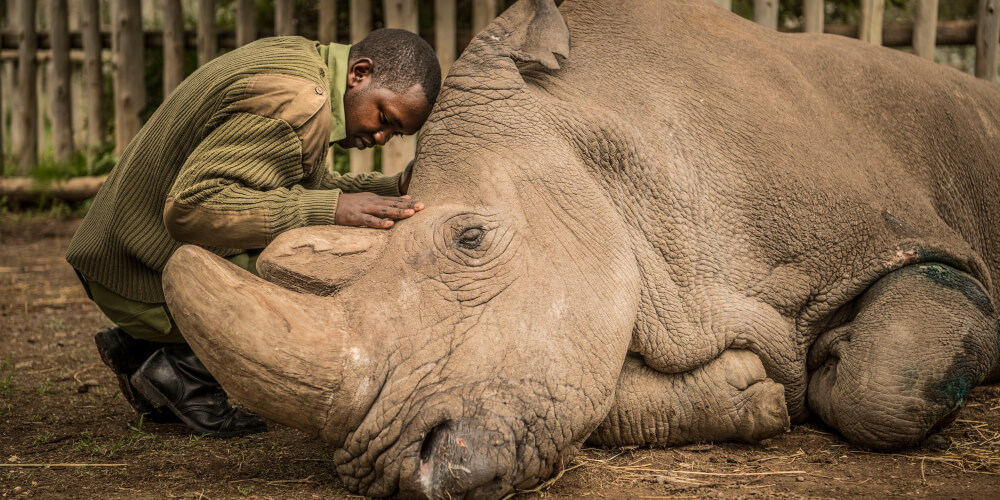 Photograph By Ami Vitale / National Geographic
The photo depicts the final moments of life of Sudan, the last male northern white rhino. The Ol Pejeta Conservancy employee, Joseph Wachira, stayed with Sudan until his passing. There are still two females of northern white rhinos.

National Geographic never ceases to amaze the viewers with their breathtaking images allowing us to see unique moments of life all over the world. It wasn't easy to choose just a few to show you, but we hope that they've sparked your interest to discover more.

Photography challenge
Check how many photos you can recognise!
START QUIZ