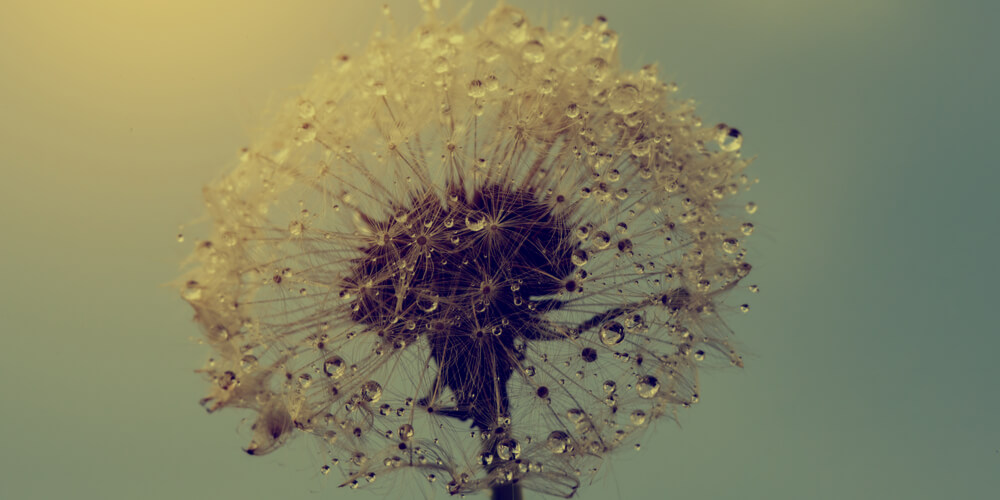 What makes one photo so exclusive and outstanding that its price reaches millions of dollars? We'll give you some examples below and explain why each of these photos is as expensive as a marvelous house with 6 bedrooms and 8 bathrooms? Read on to find out!
Peter Lik, "Phantom" (2014), $6.5 million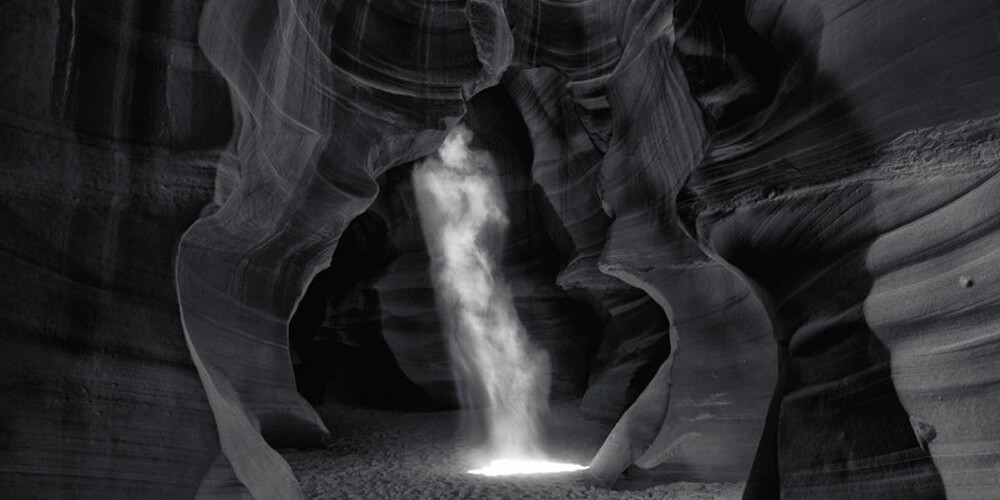 Source: http://www.lik.com/
One of the most prominent Australian photographers, Peter Lik has already left a visible mark in the history of his profession by selling the most expensive (so far) picture ever. However, this photo of his was made not in Australia nut in Antelope Canyon, Arizona. Flowing water has been washing away the stones for millions of years enabling Lik to make a wonderful photo in an underground cave. He called it "Phantom" and the mystical figure in the center of the picture looks like a real ghost. Although the "ghost" is in fact just dust swirling in a ray of light, Peter Lik's ability to imprint forces of nature is truly unbelievable.
Andreas Gursky, "Rhein II" (1999), $4.3 million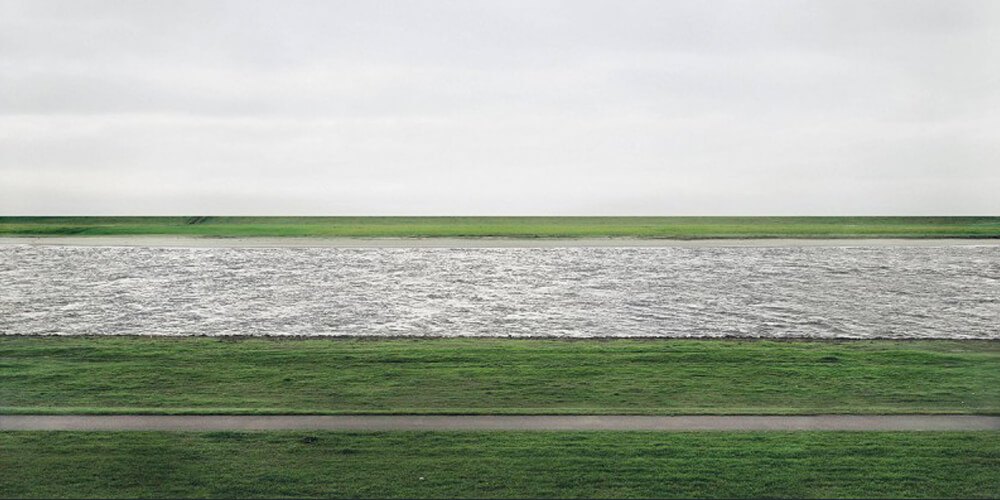 Source: https://en.wikipedia.org/wiki/Rhein_II
German photographer Andreas Gursky has at least 7 photos in the list of 20 most expensive photos in the world and this fact can't but impress us. He is mostly known for large-format pictures of landscapes and buildings, both inside and outside. In his photos, he criticizes globalization and capitalism and makes his works speak for himself. In 1999, Gursky made 6 photos of the Rhine with the biggest of them called "Rhein II". The print is really enormous – almost 12 feet wide – but the price still made it unreachable for the majority of Gursky's fans.
Cindy Sherman, "Untitled #96" (1981), $3.8 million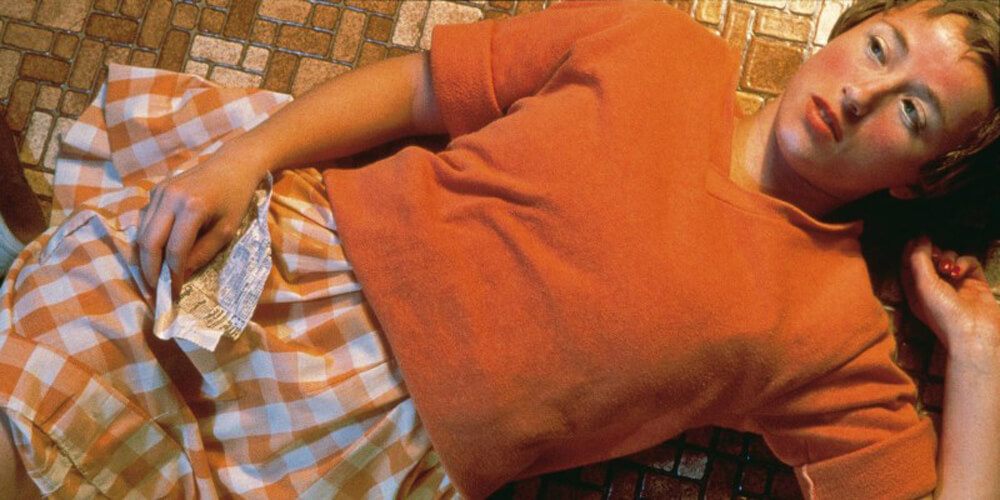 Source: www.iheartberlin.de
Cindy Sherman is an American artist whose works mainly consist of photographic self-portraits. She depicts herself in various contexts and as dozens of imagined characters. In her most expensive picture, "Untitled #96", she is represented as a teenager who is holding a list of acquaintances cut out from a newspaper. The photo symbolizes the girl's willingness to pass from her childhood into her adult life full of love.
Jeff Wall, "Dead Troops Talk" (1992), $3.6 million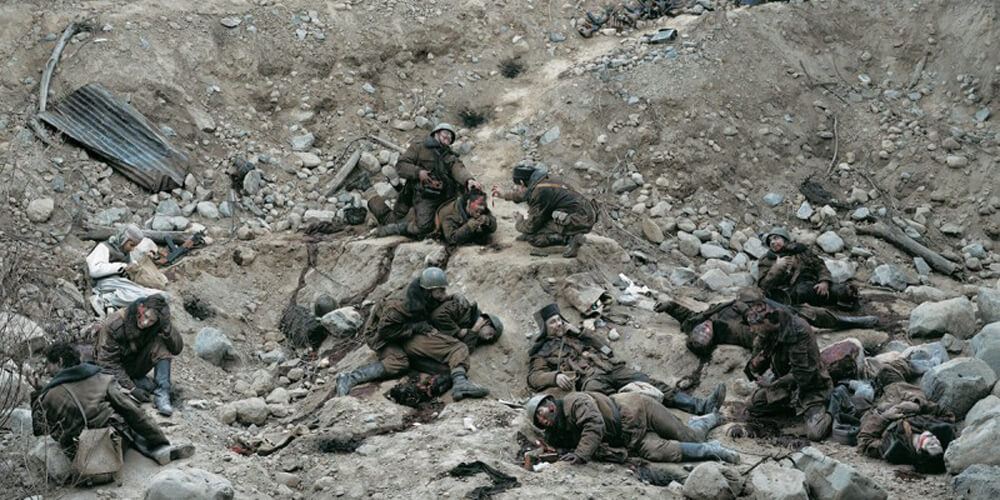 Source: www.greynotgrey.com
Although a Canadian photographer Jeff Wall has never been to Afghanistan, he has managed to create a scene of an ambush of a Red Army patrol. More than this, this scary picture has brought him stunning $3.6 million! How did Wall do it? He rebuilt the scene in a studio with the help of actors. As the author says, his work is not the comment on the Afghan war but a mere image of dead soldiers talking to each other.
Andreas Gursky, "99 Cent II Diptychon" (2001), $3.3 million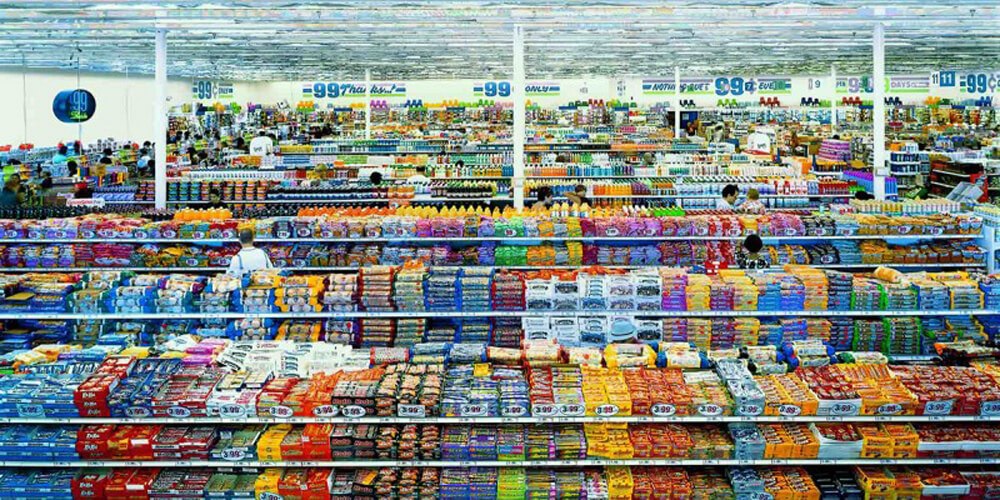 Source: thesegunsdontquit.wordpress.com
One more work by Andreas Gursky is included in the list of most expensive photos. The photo displays a supermarket with many goods sold. The size of the picture is impressive – it's seven by eleven feet! This photo, however, is the second one in a supermarket series of Gursky. The first one, "99 Cent II", became the first photo that has been sold for over $3 million in 2007.
Richard Prince, "Untitled (Cowboy)" (2000), $3 million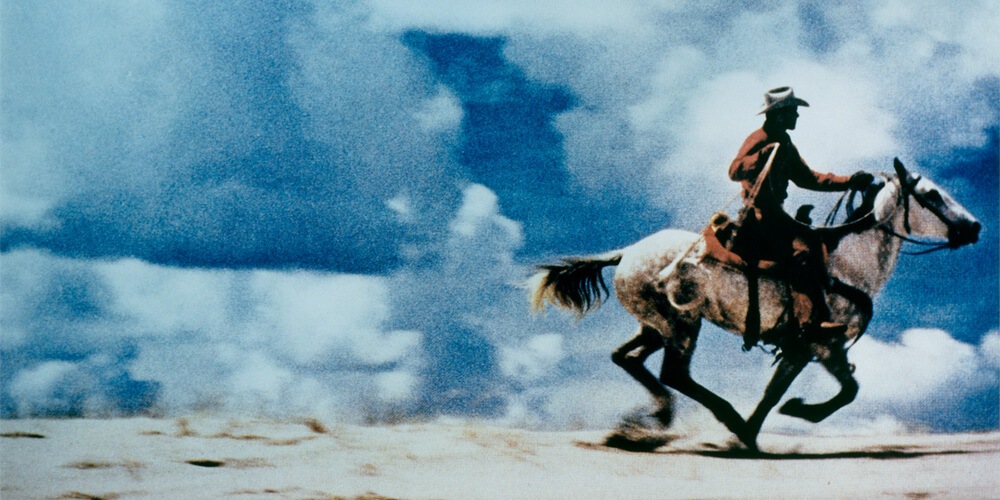 Source: www.metmuseum.org
Probably the most interesting fact about Richard Prince is that he didn't just take photographs – he REphotographed. He started to copy the works of other masters in 1977. Even his most well-known picture, "Untitled (Cowboy)", is, in fact, a replica of a photo by Sam Abell that has been appropriated for a cigarette advertisement. A cowboy riding a horse is photographed in action and the background of white clouds on the blue sky makes the whole picture literally unable-to-take-your-eyes-off. This "photo of a photo" has become so famous that the author has managed to sell it for amazing $3 million!
Cindy Sherman, "Untitled Film Still #48" (1979), $2.9 million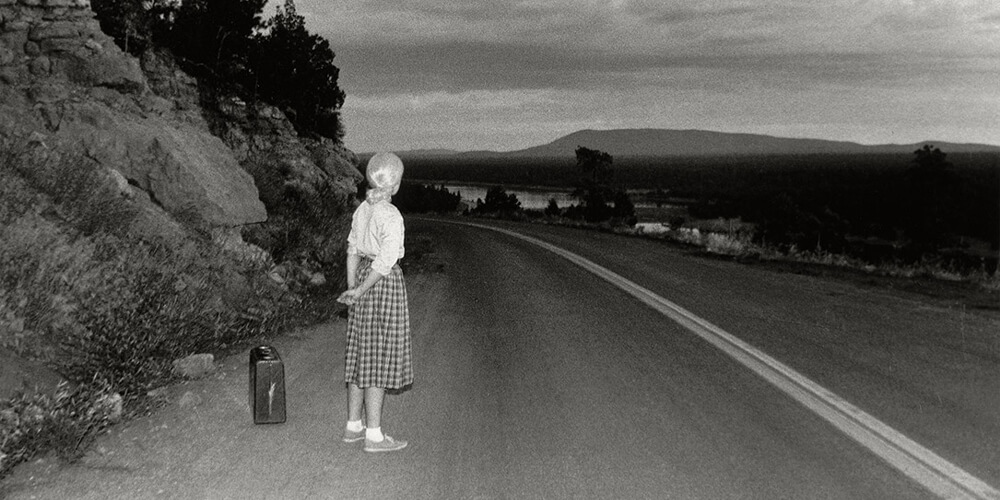 Source: www.markrichardson.org
Another photo by Cindy Sherman belongs to the series of Untitled Film Stills that she took in 1977 – 1980. The series consists of 69 black-and-white pics that have brought the artist international fame. It's again Cindy who we see in the photos but this time the pictures remind of American film noir and Italian neorealism of the 1940s – 1960s.
Edward Steichen, "The Pond – Moonlight" (1904), $2.9 million
Source: en.wikipedia.org
This photo stands in stark contrast to other examples in our list thanks to the year it was taken in. Captured in 1904 in New York by Edward Steichen, a famous American photographer, it became not only one of the first color photos; it was also among the first color photos that were distributed so widely. In the photo, one can see a pond in the center surrounded by tall forest trees and a very small piece of the moon seen through them on the horizon. It looks more like a painted picture than a real photo, isn't it?
Want to put your knowledge into practice?
Answer tons of picture-based questions now!
START QUIZ