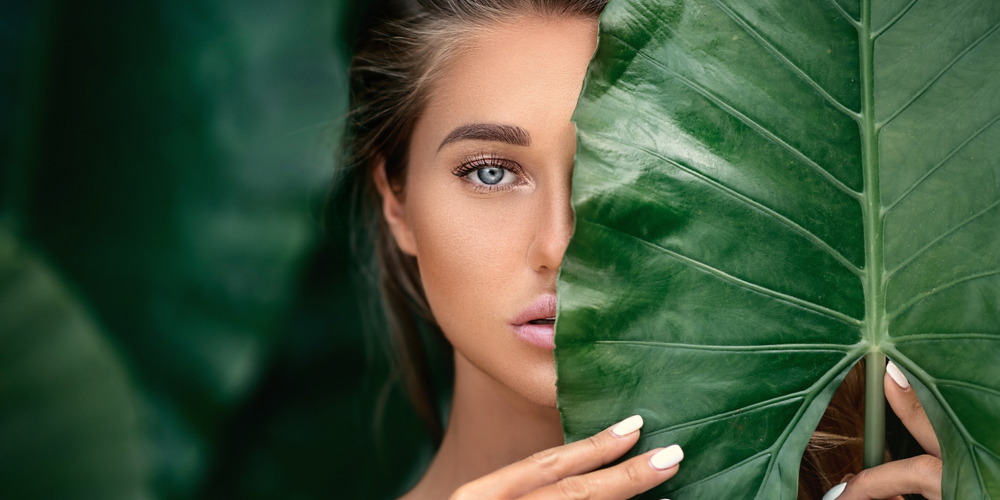 Picking a suitable location is crucial when taking a photo. Your choice will shape the whole picture: which clothes your model would wear, what poses they would strike, and so on.
Shooting in a studio is probably the easiest choice but its plain backgrounds won't do your photos any favor. After all, this has been done about a million times and you want something unique, don't you?
FIND A PLACE WITH LOTS OF MEANING
Shooting in the nearest, most convenient location is not always the best option. Of course, you can shoot all your photos in a nearby park but your Insta followers will get bored sooner or later.
Take some time to learn more about your model: learn about their life, their hobbies, and their values. If your model likes reading, try using bookshelves as a background (their geometrical shapes will turn your photo into something special), if your model is a surfer, try a beach. Do your best to capture your subject's personality on a photo – location will help you with that!
FIND A BRIGHTLY LIT LOCATION


Professional photographers know that a lot of diffused, natural light will help you create a masterpiece but make sure to avoid the direct midday sun if you don't want your model to squint and the shadows on your photos to be too harsh. Look for locations with softer and more flattering sunlight. Using the evening or morning sunlight will also do.
While shooting indoors, try to make the most of the light that is available. If there are no large windows, you can use some artificial lightning – but not too much!
PREPARE FOR THE EXTREME



Weather sometimes gets nasty. So, if you're planning an outdoor photoshoot, you should probably think of some kind of shelter: for example, a cafe. No one likes getting wet in the rain – especially your (undoubtedly expensive) equipment.
Open-sided shelters are even better: in this case, you can continue the photoshoot undercover and keep the natural background.
LOOK FOR SECLUDED LOCATIONS



Crowded places are the absolute no-no for portrait photoshoots. Constantly waiting for people to move out and being shoved can ruin your (and your subject's!) mood and even destroy your equipment. Make sure to find a quiet location – it will allow your subject to relax and look more natural.
If you need to shoot in a city, try moving just a few yards from a beaten track – chances are you will find that perfect deserted spot there!
ROUGH TEXTURES



Concrete walls don't sound like a good idea of a photoshoot background but give them a try. Rough textures can emphasize your model's smooth skin and even make your photos more meaningful, so think about using barn doors or rustic walls in your photos!
LOOK FOR GEOMETRY



Our brains love it when the elements of a photo fit together like pieces of a puzzle. Try using triangles, straight lines, and circles in your photos but do it wisely: compose them in such a way they make sense and create harmony.
TREES AND LEAVES



If you're looking for truly magical (and easily reachable) locations, try avenues of trees. The leaves will provide the shade you need and the path makes your photos deeper. Make sure to use the long lens as it can produce a magnificent tunnel vision effect.
Choosing the right location takes time but it's something that is worth your effort. It will allow you to tell a meaningful story with your picture and reveal your model's personality. Use these simple tips to capture emotions, beauty, and create a little masterpiece!
Quick quiz
Let's see how attentive you are!
START QUIZ